Welcome to Deer Park Animal Hospital/PADS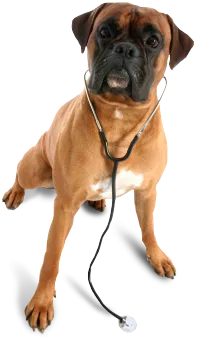 Welcome to Deer Park Animal Hospital. Since Dr. John Savell, our Hampton and Newport News veterinarian, took over the veterinary clinic in 2003, it has developed into one of the best-equipped clinics in the region.

We now only provide surgical and dentistry procedures using our PADS Program. We began this program to help pets receive care that they needed, but financial constraints made this difficult or impossible, resulting in "economic euthanasia", or continued suffering. For over two years, this was an ancillary program in our full-service hospital. However, we quickly saw the great need for such a program and have been extremely gratified that we have been able to help several thousand pets suffering from treatable conditions. We have made the change from a full-service hospital providing vaccinations, routine wellness-care, internal medicine, boarding and grooming, etc. to providing only surgery and dentistry procedures at considerably reduced costs. We are able to do this and still provide top-quality care by reducing our operating and inventory expenses that are not related to surgery and dentistry.

At our veterinary hospital, our highly skilled team is always ready to help you and your pet. Veterinarian Dr. John Savell is a graduate of Louisiana State University. He practiced in Lake Charles for six years and in Hampton for another five before taking over Deer Park Animal Hospital in Newport News.

He is a member of AVMA and the Veterinary Laser Surgical Society and is certified in Class IV Laser Therapy.

Dr. John Savell's wife, Veterinary technician Karen Savell, is a graduate of Northwestern State University and brings over thirty years of experience to our veterinary clinic. Karen is highly experienced in anesthesia, in-house laboratory testing, radiology, surgery assistance and pet dentistry. She and Dr. John Savell enjoy spending time with their two daughters, Shelbey and Katelyn. Their motto is, "We are a family helping families" which is evident in our everyday veterinary care.

Newport News Veterinary Hospital Services

Deer Park Animal Hospital is one of the best equipped hospitals in Newport News and the surrounding peninsula! We have Digital Radiography, Digital Dental Radiography, Accuvet C02 Laser for surgeries, Laser Therapy with a K-Laser unit, EKG and ultrasound equipment.
It would be hard to find another hospital in the area with all these on site.

Our facility and highly trained staff are capable of serving the surrounding Peninsula area with high quality surgeries and dentistry preventative care.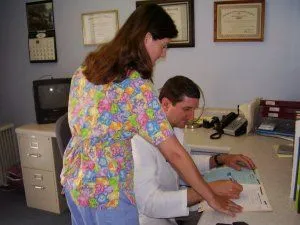 Appointments are required so clients don't have to wait and our clients spend good quality time with the doctor and staff without feeling rushed or stressed. Of course, emergency situations always come

At Deer Park, we treat your pets like the valued family members they are.
At our animal clinic, we offer a comprehensive selection of surgical and dentistry services. In order to offer the highest quality services to our patients and help them in-house at our veterinary clinic as much as possible, we have invested in state-of-the-art diagnostic and medical equipment.

If you are from the Newport News or Hampton area, or even along the east coast and you are looking for high quality and advanced medical services for your pet, call us today for an appointment at 757-595-9720.
***Please note that we try to discharge our surgical and dentistry patients as soon as they are stable and have recovered from their procedures as we find that they are happier and less stressed at home. We often close for the day when all patients have been discharged. This is why our closing time varies. Appointment requests, messages, and emergency surgical requests may be forwarded to us through the message portal which is checked regularly.***
648 J.Clyde Morris Ste C, Newport News, VA, 23601